Other Frequently Asked Questions
How do I add or remove a Presentation Box?
Go to Project Settings in the MILK Design Studio (the gear icon in the top right) to add/remove a Presentation Box.
The project settings menu is at the top of the screen in the design studio.

On mobile, you can click the three dots on the bottom left and then click 'Settings' to get to the Project Settings menu.
From there, you can click on the option that says 'Box' and select the Presentation Box you want to add or you can remove it. You can then click the SAVE button to confirm your choice.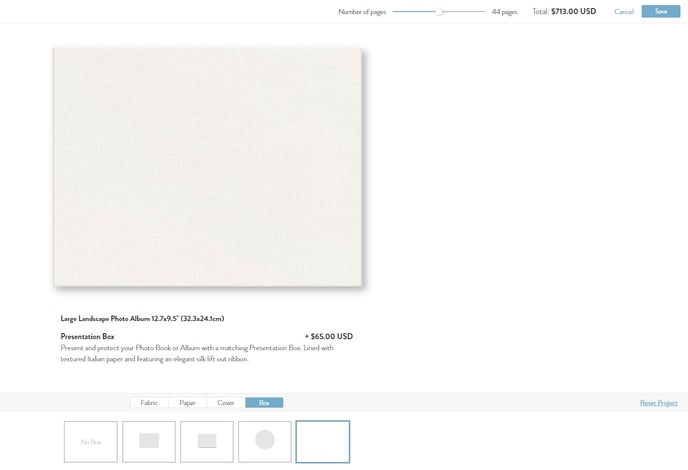 You can also order Presentation Boxes from the 'Prints & Gifts' menu on our website. Visit the page directly here.