Regardless of how great your computer monitor or mobile device is, your digital photos will always look different to how they appear printed on paper.
There are obvious differences between your physical custom photo book and the digital version; the weight of it, the feeling of turning the pages. But you should also know that the way your photos look will change once they're printed in a photo book.

The difference between your images on screen and in print
As every photographer knows, lighting is everything. The main difference between "on screen" and "in print" images is exactly that—the lighting. Every digital monitor contains a light which shines through pixels. This back lighting helps your image to appear brighter and more detailed; once you take those images off your device, you also lose the artificial back-light and with that, the shadows in your photos appear darker and your subtle details less visible.

The Difference in Print between formats
Not only is there a difference between on screen images and images in a printed photo book, there are also variables between papers. Depending on which paper or format you choose, your images can appear warmer or cooler, textured or smooth.
As a general rule, uncoated or semi-coated papers will result in a more subdued print result due to their matt paper surface and tactile quality. Papers in this category are: Matt White, Textured and Matt Ivory available in our Premium Photo Books range, and Eggshell available with Premium Photo Albums.
Our coated papers on the other hand, give a crisp and vibrant print result, due to their smooth, sealed surface. Papers in this category are: Satin and Semi Gloss in the photo book range, and Photo Lustre for photo albums.
Below we've included a Print Results Check sheet to help you choose a paper and format that will result in the best print result for your images.

MATT IVORY (available in Moleskine and Premium Photo Books)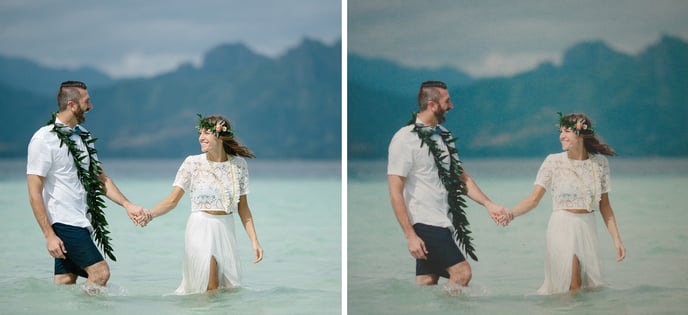 Printed on 135 gsm ivory-colored paper.
Image appears softer.
Highlight appears warmer.
Velvety print appearance.
Works best for vintage photos, Instagram effects and illustration/sketches/artwork.
EGGSHELL (Available in Premium Albums and Premium Leather Photo Albums)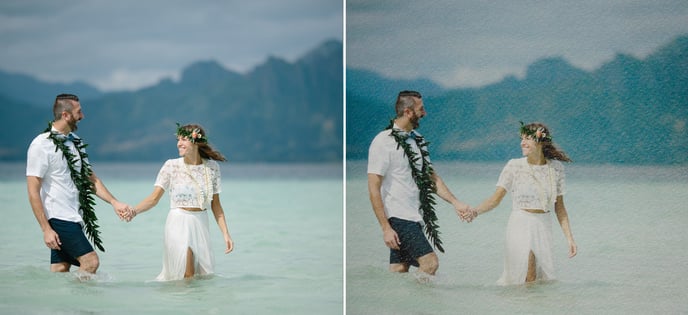 Printed on 216 gsm paper.
Subtle texture and white shade.
Has a softening effect on images (i.e. they will appear less sharp).
Paper is uncoated and therefore more coarse than our other papers.
Art paper with an appearance similar to watercolor paper.
PHOTO LUSTRE (available in Premium Photo Albums and Premium Leather Photo Albums)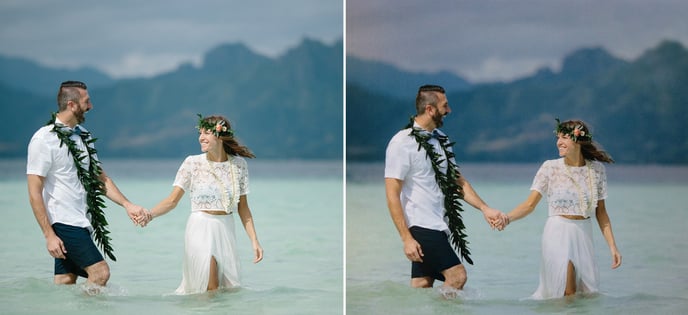 Printed on 260 gsm paper.
Semi-gloss lustre finish/surface that mimics real photo paper.
Images print crisp and sharp.
Excellent colour saturation which makes images appear dark and rich.

Photo Credit: Geoff Duncan. Website: www.geodun.com